Welcome to GNC house cleaning, located in Flagstaff, AZ
A clean home a happy heart.
We can all agree that cleaning can become a daily challenge, especially when you have small children, and or pets. With 14 years of home cleaning experience our team will definitely keep your house clean.
With GNC house cleaning your house can be clean daily, weekely, monthly. It's always your choice.
Bathrooms
Wash and sanitize the toilet, shower, tub and sink
Dust all accessible surfaces
Wipe down all mirrors and glass fixtures
Clean all floor surfaces
Take out garbage and recycling
Dust all accessible surfaces
Wipe down all mirrors and glass fixtures
Clean all floor surfaces
Take out garbage and recycling
Clean the bed
Livingroom
Dust all accessible surfaces
Wipe down all mirrors and glass fixtures
Clean all floor surfaces
Take out garbage and recycling
Extras 
For a deeper clean, consider adding one or more cleaning extras. Most cleaning extras add one half hour of time and cost to your booking.
Inside cabinets
Inside fridge
Inside oven
Laundry wash & dry
Outside windows
Kithien
Dust all accessible surfaces
Empty sink and load up dishwasher with dirty dishes
Wipe down exterior of stove, oven and fridge
Clean all floor surfaces
Take out garbage and recycling
The Best Housekeeping
Choosing to outsource your cheap housekeeping is a great way to make better use of your time, whether you need to focus on work or your family. With the housekeeping taken care of, you can come back to a home that looks warm, welcoming, and super-clean. And if you think that the best housekeeping services are outside your budget; think again. The Handy platform connects you with cheap housekeeping, for the most competitive rates and the best-quality professionals. The housekeeping professional you book will turn up at the time that's best for you, with all the equipment they need for the job and ready to go.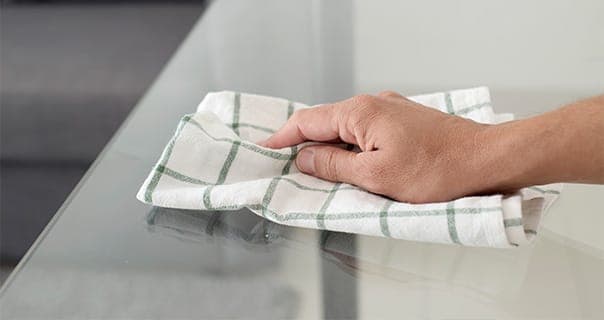 You Deserve a Break
. If you're low on time, you can book a professional cleaner to come on a regular basis, be it weekly, biweekly, or monthly. You might be organizing a special party or celebration and focusing on more important things than breaking out the housekeeping equipment. Book a cheap housekeeping service provider and you can get on with the cooking or the decorations, while your home is prepared to receive your guests.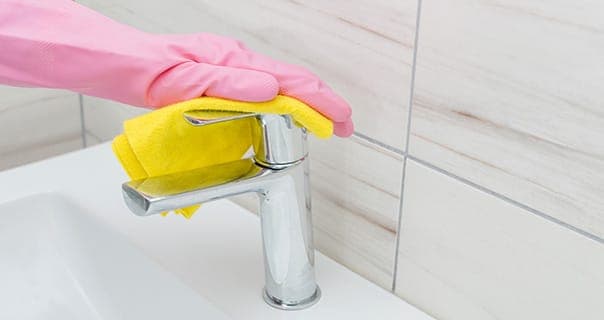 Pricing
The cost of your house cleaning ultimately depends on a number of variables, including the number of rooms, square footage and the type of service you choose. For the most accurate cleaning estimate, we need to know more about your house cleaning needs. Contact your local Molly Maid for a free estimate.
Request a FREE Estimate
We came up with the Top 10 tip to keep a house clean to help you clean your house!
1. Make your bed.
As the most visible surface in most bedrooms, an unmade bed can make the whole room look messy. If tucking in sheets isn't your thing, switch to a duvet with a removable cover that you can launder each week — you have to pull it up and, boom, your bed's tidy. Need more convincing? 
2. Empty the dishwasher each morning.
If you've ever timed yourself doing this, then you know emptying even a packed dishwasher only takes about 5 minutes. Do it while the coffee brews or while you wait for the kids to get ready for school. An empty dishwasher keeps dirty dishes from piling up in the sink, making your kitchen look like a mess.
3. Clean up after each meal or snack.
Dirty countertops make your entire kitchen look awful. Since you already emptied your dishwasher, load dishes after each meal or snack and then wipe down your counters with a homemade all-purpose cleaner.
4. Do a load of laundry daily.
You don't have to spend your entire weekend catching up on laundry if you do one load every day. Can't decide what to wash? Use a laundry sorting hamper and grab the one that has the most clothes. Start a load before heading to work or taking the kids to school and transfer it to the dryer when you get home.
5. Wipe your sinks and faucets.
Toothpaste splatters and hairs in the bathroom sink look nasty. Grab a homemade disinfecting wipe and spend a minute spiffing up the sinks and faucets after you get ready for the day. Teach your kids to do this in their bathroom, too.
6. Sort and recycle paper ASAP.
Keep papers from piling up on the kitchen island and dining table by dealing with the mail when you walk in the door. Run junk mail through the shredder, then put bills and letters in a mail sorter or inbox to deal with on bill-paying day.
7. Use floor mats.
Even if you can't train your family not to wear shoes in the house (which really reduces household dust), you can keep most of the dirt out by placing floor mats both inside and outside of each exterior door. Vacuum or shake them outside every few days.
8. Tidy the countertops before bed.
Before you head to bed, give the kitchen a quick glance and put away any clutter. In the bathroom, put away your toiletries and jewelry. The same goes for your dining table — don't let it turn into a catch-all.
9. Get picky with your carpet.
We should vacuum high-traffic areas at least every other day, but not everyone has the time or energy for that. Make a point to pick up small messes (cat hair, scraps of paper, etc.) between regular vacuuming, and it will look nicer all week. Bending over to do it counts as exercise!
10. Run a kitchen sweeper nightly.
Brooms and dustpans are a hassle and, thanks to their cords, vacuums aren't much better. Use a multi-surface sweeper each night to go over the kitchen floor. It's easy enough to use that your kids can do it as part of their evening routine.
Performing these tips to keeping a clean house takes only a few minutes a day, but they'll keep your home looking continually clean no matter how busy life gets.
Benifits of a clean house!
You'll feel less stressed
Visual clutter leads to mental clutter. You might think you've learned to live with your various piles, but they're most likely affecting you more deeply than you realize. A 2010 study in the Personality and Social Psychology Bulletin revealed that women with messier homes have higher levels of cortisol than those with tidy houses. What does that mean? Your stress levels are linked to your space. Tackling those outstanding to-dos and getting your house in order can help you manage stress. And couldn't we all benefit from meaningful ways to reduce stress in our busy lives?
You might eat healthier
Have you ever noticed that when you're feeling stressed, you crave junk food? That's your body's natural response to stressors and – as we've already mentioned – clutter and messiness are stressful. There's good news, though. Cleaning up doesn't just make you less likely to want food that's bad for you, it can actually help drive healthy choices. A 2013 study published in Psychology Science presented people with food choices. People who had been working in an organized space were two times more likely to choose an apple over a chocolate bar than those who had been working in a messy area.
You'll sleep better
Isn't it easier to drift off to sleep when you don't have any leftover to-dos nagging at your brain? When your home is clean, you can look around before you go to bed without spotting any should-dos that could keep your gears turning even when you put your head on your pillow. In fact, the National Sleep Foundation conducted a survey that revealed that just making your bed in the morning boosts your chances of getting a good night's rest by almost 20 percent.
You'll get sick less frequently
A clean home leaves fewer places for germs and bacteria to hide. Plus, dust and allergens build up in carpeting, bedding and upholstery over time, contributing to worsened allergies and asthma. In short, the health benefits of a clean home are obvious. If you want to keep yourself and your family healthy, cleaning on a regular basis is a must.